NEWSLETTER – NOVEMBER 2021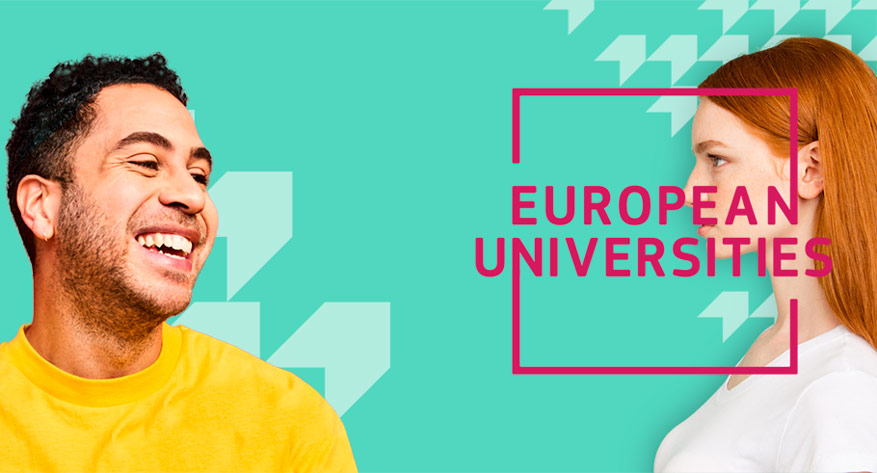 Education: a record budget of 272 million euro to support alliances between European Universities
 deployment of the "European Universities" initiative. With a total budget of €272 million, the 2022 call for European Erasmus + universities will end on 22 March, 2022. Margaritis Schinas, vice president in charge of European lifestyle, said: "Thanks to innovative and diversified models of long-term integrated cooperation, European universities promote common European values ​​and a strengthened European identity, and help higher education institutions achieve a considerable leap in terms of quality, performance, attractiveness and international competitiveness.
This call is an essential step in supporting higher education for a sustainable, resilient and successful future. Mariya Gabriel, commissioner responsible for innovation, research, culture, education and youth, said: "Today, we are helping European universities more to strengthen their partnerships between higher education institutions or to create new ones, by pooling their strengths. Strong European universities are beneficial in many ways: they equip their students, staff and researchers with the skills they need to meet today's societal needs. Strong European universities are also essential for developing a strong sense of belonging to Europe, fostering regional development and making Europe more competitive and attractive on the world stage."
European universities support systemic, structural and sustainable cooperation between various higher education institutions across Europe, covering all of their missions: education, research, innovation and services to society. Building on the success of the pilot calls launched in 2019 and 2020, supported by Horizon 2020 for their research dimension, the 2022 call aims to facilitate the continuation of the co-operation efforts of higher education institutions already engaged in partnerships advanced at institutional level, such as those selected under the Erasmus + 2019 European Universities call. It will offer the possibility of creating completely new alliances. Higher education institutions also have the opportunity to join existing alliances. For this new 2022 call, the countries of the Bologna process which are not associated with the Erasmus+ programme are invited to join the alliances as associated partners.
CulturEU: Commission steps up support to the cultural sector through an online guide on EU funding
The Commission launched a new interactive guide mapping all funding opportunities available at EU level for the cultural and creative sectors. CulturEU, a  one-stop shop for EU funding, gathers a total of 75 funding opportunities from 21 different EU programmes, from Creative Europe and Horizon Europe to structural funds and InvestEU. In just a few clicks, the interactive online tool can direct any European cultural entity to the most appropriate EU financial support available to it.
LIFE Programme: More than €290 million in EU funding for nature, environment and climate action projects
The Commission has approved an investment package of more than €290 million for 132 new projects under the LIFE programme for the environment and climate action. This EU funding will mobilise a total investment of €562 million, with projects in almost all Member States. The new LIFE projects will help Europe become a climate-neutral continent by 2050, put Europe's biodiversity on a path to recovery by 2030, and contribute to the EU green recovery post-Covid-19.
With this new package, the Commission has earmarked some €223 million to projects on environment and resource efficiency, nature and biodiversity, and environmental governance and information. It is also investing more than €70 million in various climate change mitigation, adaptation, and governance and information projects. 
The Commission announced the first set of calls for proposals under the Digital Europe Programme. This follows the adoption of the work programmes allocating nearly €2 billion for investments aimed to advance on the digital transition. The calls are open to businesses, organisations, and public administrations from the EU Member States, as well as entities from other countries associated to the Digital Europe Programme. These grants will be targeted towards an investment of over €415 million in cloud to edge infrastructure, data spaces, artificial intelligence (AI), quantum communication infrastructure, in advancing people's digital skills, and projects that promote a safer internet, fight child sexual abuse, and disinformation, until the end of 2022. Furthermore, cybersecurity will see investment topping €43 million worth of grants to provide support to cybersecurity in the health sector, as well as the deployment of a network of National Coordination Centres to help Member States implement relevant EU cybersecurity legislation, also until the end of 2022. The first call for proposals is also opening for the set-up and deployment of the European Digital Innovation Hub (EDIH) network. These hubs will support private companies, including SMEs and start-ups, and the public sector in their digital transformation.  More information as regards applying for grants under this set of calls for proposals is available online. Further calls will be published in early 2022.
Commission welcomes agreement on EU Annual Budget 2022
On Monday evening (15th November 2021), the European Parliament and the Council of the European Union, on a proposal from the European Commission, have reached an informal political agreement on the EU budget for 2022, the second under the 2021-2027 EU multiannual financial framework. The agreement is for commitments of €169.5 billion, and payments of €170.6 billion. Once adopted, the budget would allow the EU to mobilise significant funds for a continued EU response to the coronavirus pandemic and its consequences; to kick-start a sustainable recovery and to protect and create jobs. It would trigger further investments into a greener, more digital and more resilient Europe, while protecting the most vulnerable in its neighbourhood and around the world.
Διαβάστε περισσότερα: https://ec.europa.eu/commission/presscorner/detail/en/IP_21_5942
® Directorate General for European Programmes, Coordination and Development.
Copyright © 2021.